With the pandemic continuing its full swing, more and more remote people rely on their home for the best available workspace.
It can be a headache if their work area isn't up to par. Here are a few tips on creating a valuable workspace at home:
There's a place for everything, and everything in its place
Organization is one of the most important ways of making the best space for work. Baskets, drawer dividers, and decorative boxes are some easy ways to put things in an organized manner. This is giving each office item a home.
Tidy the wires
With all of the cords that come from the computers, charger ports, and other tech-related devices on your desk, keeping them neat is a bit of a chore. Use color-coded tape, for example, could help alleviate the stress of knowing which cord goes to what.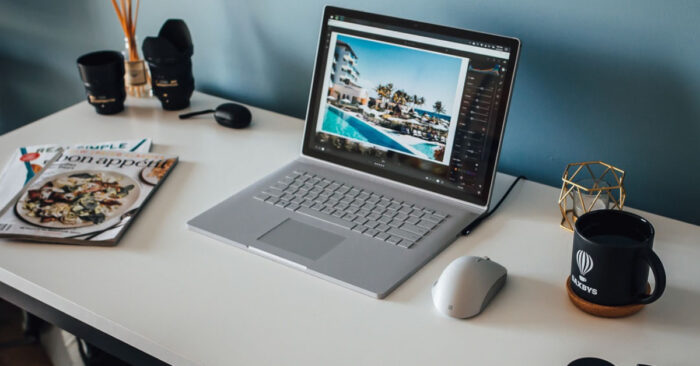 Keep your desk clean
When we're at our desk all day, trash accumulates quickly. At the end of the day, clean off your desk. Put everything where it belongs and your trash in the trashcan.
Personalize it
Customize your workspace. Make it yours by adding family pictures, your favorite flowers, or even purchasing your favorite stationary sets. The sky is the limit. You're at your workspace all day, you might as well enjoy it.
Let in the light
Opening up those curtains to allow the room to be brighter comes with huge benefits.
According to LEDinside, the Lighting Research Center (LRC) at Rensselaer Polytechnic Institute "conducted a survey on people who had been staying home due to the pandemic in May 2020. The survey collected 600 effective data and found that daily indoor light exposure and time spent outside had a major impact on all survey outcomes, including sleep disturbances, sleep-related impairment, anxiety, stress, depression, and mood."
If you have any computer-related questions, call us at (480) 240-2946 . This blog post was brought to you from our staff at the Tucson Computer Repair Service. If you need computer repair in Tucson, AZ, please call our local office at (520) 526-9940 .